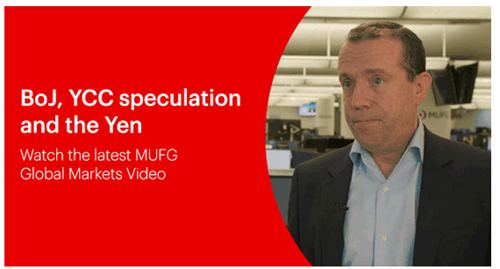 The yen is a top performer in the foreign exchange markets, outperforming across all of G10 FX. In this
month's video, Derek Halpenny, Head of Research, Global Markets EMEA and International Securities,
explores the factors behind the yen's performance.
Derek also shares expectations from the next BoJ monetary meeting.
Watch the video to learn more.
We welcome any feedback.