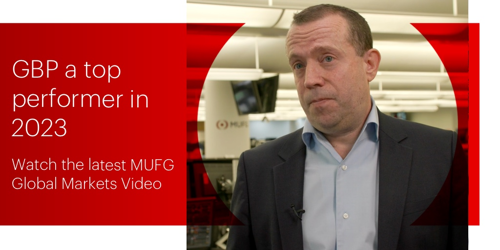 Having reached "peak pessimism" for the Pound, Derek Halpenny, Head of Research Global Markets EMEA and International Securities, looks at prospects for GBP for the rest of this year.

Huw Pill, Bank of England (BoE) Chief Economist and Executive Director for Monetary Analysis and Research, recently cited wage growth as the key risk to inflation falling back to target and Derek expects the BoE to raise rates by 25 basis points at its next meeting on 11 May.

However, the strong jobs report, BoE hiking, continued political stability, improved relations with the European Union following the Windsor Framework and improvements in energy terms of trade are all positive signs for the Pound. Could GBP become one of the best G10 performing currencies of 2023? Watch the video to learn more.

We welcome any feedback.