ING 25 PAR USD PREF SHARES LOOK ATTRACTIVE ON YIELD BASIS WITH VIRTUALLY NO EXTENSION RISK
ING has still a number of 25 par USD preference shares outstanding after having recently announced it will call the 7.2%. The three instruments we focus on are USD1.045bn 6.375s, USD500m 6.2s and USD700m 6.125s. They are all beyond the first call dates have fixed for life coupons.
We view them as better instruments than the AT1s. They are also better rated than the AT1s; they are under NY law which gives them better protection versus AT1 in resolution in our view, hence it is fair they have lower yields than AT1 which is also more vulnerable to extension risk.
We believe the 25 par prefs are very attractive currently as the yields to the first call dates are either currently positive or mildly negative till the next call., but post next calls the yields jump up significantly, the longer they remain outstanding. We believe that they will not be immediately called.
These instruments have quarterly call dates and can be called on any of these dates. The extension risk of these instruments to beyond 2022 is almost inexistent given their high coupons (all the fixed ones are bigger than 6%) and by 2022 all these instruments will have lost any Additional Tier 1 capital eligibility.
If anything we think that ING will take them out way earlier than 2022 as their AT1 eligibility continues to phase out and they become relatively too expensive for their purpose. The table below shows the outstanding ING Group (Additional) Tier 1 securities outstanding and still includes the recently called 7.2%.
Test chart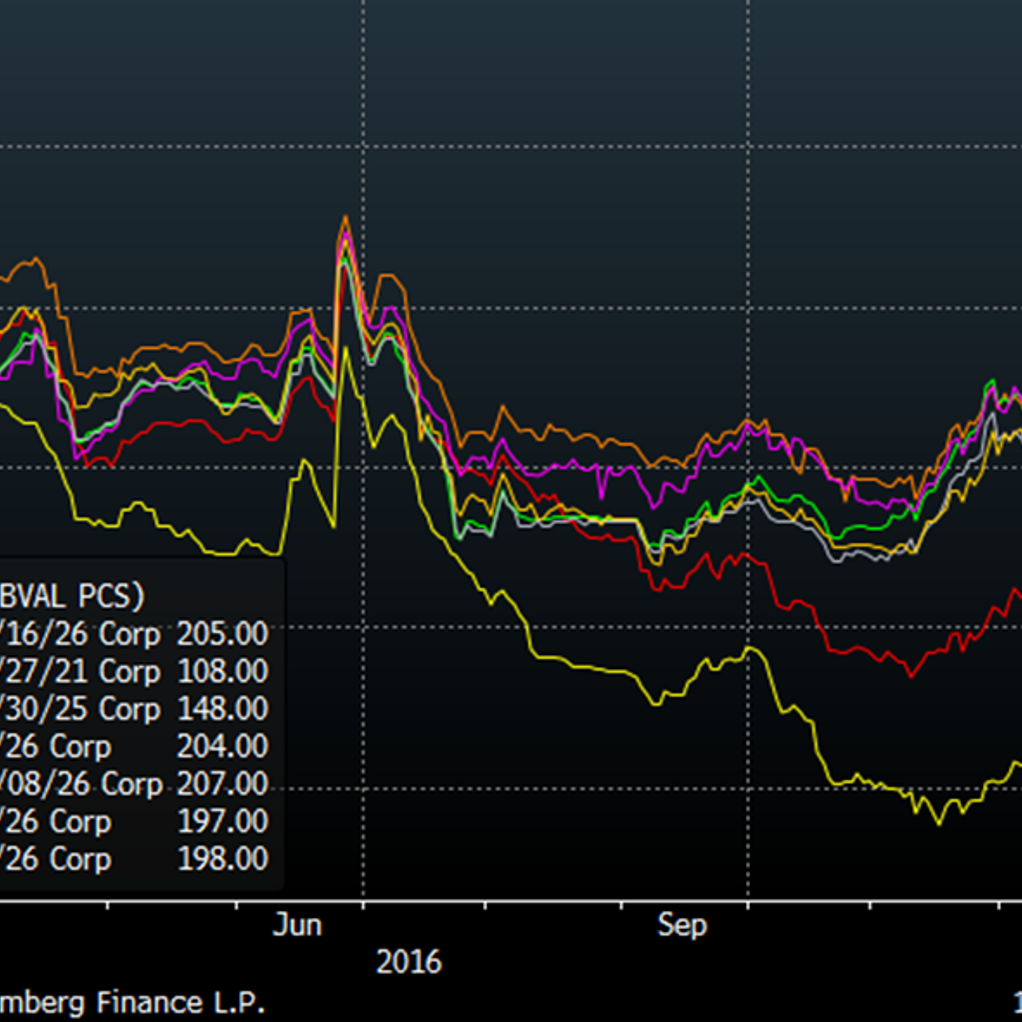 Source: Bloomberg